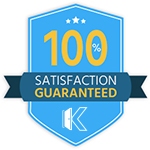 It doesn't matter if you live in Farsley, Calverley, Troydale, Littlemoor, Lowtown, Uppermoor or Chapeltown, or if you own a shop in the Owlcotes Shopping Centre in Stanningley or a pub in the centre of Pudsey, everyone needs a locksmith service from time to time. Our locksmiths in Leeds offer lock repair and installation services for commercial and residential properties, not only in Leeds but also in Pudsey and the neighbouring towns and villages.
Burglary Prevention - Pudsey
Happily, the crime levels in the area are quite low, with only about 5 cases of burglary last month. However, no one wants to become a statistic. Protecting your home from uninvited and unwanted guests should be your top priority. Effective home security is not always about high security locks, or even about installing anti snap locks from a well known brand. Kyox Locksmiths of Leeds always advise home owners to keep their property as unappealing to professional burglars and drunken opportunists as possible. You can start with something as simple as installing extra lights in your front garden. It's a cheap solution but it usually does the job . If there is no way to access the door without being spotted, the burglar will just move on to another property and prevent the need for burglary repair in Pudsey. You can always go the extra mile and upgrade your security by installing an alarm system or motion detectors, to make your home a fortress for the ones you love.
Garage Door
How about your garage door? Did you know that theft from cars is one of the most common crimes in Pudsey? Locking your car, even if you leave it just for a moment, and installing a good locking system for your garage can help you further protect your car. Remember, the cost of a door lock or one minute of your time for locking the door is nothing in comparison to the cost of the damage and the stress burglary victims face.
For a prompt and professional locksmith in Pudsey, call 0113 322 9285 now!