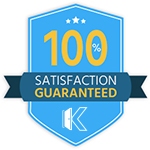 Although we all are very encouraged by the decrease in the crime levels in the Morley area, which were reported during the PACT meeting earlier this year, Morley locksmiths still advise Morleians not to be flippant when it comes to security, be it your home security or the security of your employees.
The local police is doing their best to handle the burglaries in commercial and residential properties, but each and every citizen should try to assist them. Our locksmiths Morley would like to help you with that, by offering a few useful security tips on how to protect your property.
Prevention is better than the best cure
Let's start with something very simple: What do you do if you see a stranger looking around the neighbourhood, or snooping around the front of your neighbours' house? "Nothing," is not the right answer!
Even if you're not a member of Neighbourhood Watch you could ask the person what they are looking for, if you feel comfortable doing so, or you can call the police on 101 which is their less urgent number (instead of calling 999 which is for emergencies only).
In many cases deterrence is all you need for preventing a crime.
Morley Home Security
Our next step will be to make your home more secure. We can't guarantee that a high security lock will protect you from a burglary. But let us remind you that burglary is often an opportunistic crime, and if the burglar can't enter the house in the minimal amount of time he will likely give up and just pick an easier target.
Your Security is Our Business
If you own a shop in Morley Market or any other business or commercial property in the area, you probably feel a bit more secure due to the increased efforts made by the police to prevent burglary attempts. But you can always install a few simple security gadgets like a London bar to secure a door frame or other door and lock reinforcement products offered on the market today and installed by locksmiths in Leeds, to add that extra bit of security to your property.
Our commercial locksmith in Morley will take care of all of your business' security needs.
Need more tips? Locked out in Morley and need emergency locksmith assistance? Call us now and one of our local locksmiths in Morley will assist you without delay!