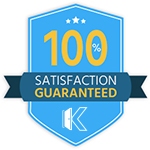 Our mobile emergency team of professional locksmiths in Leeds is at your service 24 hours a day.
Locked In?
Has your kid locked himself in the bathroom and you're losing the battle with that stubborn door?
DIY is a hobby many of us enjoy, but in stressful situations like lockouts, especially if a child is trapped, don't waste any time, call Leeds Locksmith and one of our 24 hour locksmiths will be on his way to assist you.
Locked Out?
Is the conference room door stuck with minutes to go before the big managerial meeting?
Most of us don't have the skills, locksmith training or specialised locksmith tools necessary to pick a lock without causing damage to the lock and/or door. In case of a lockout the first instinct will be to force the door out, but a much cheaper option is to call an emergency locksmith Leeds, who opens quite a few doors each week. We can be with you in minutes and don't even charge a call out fee!
24hr Locksmith Service in Leeds
Sometimes the best way to save money is to call a professional locksmith in Leeds, especially when our locksmiths are available anytime day or night.
Never try to force open a lock. Not only can the lock be damaged, but the door itself can sustain damages, just as in a burglary attempt. A lock picking service for any door is much faster and cheaper than any emergency burglary repair service, so save your money and efforts and call Kyox Locksmiths of Leeds now!