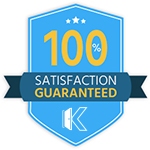 What it actually is that a professional locksmith can do for you to help you with your home or business property and belongings protection? Well, it is not only about the lock change but getting the professional consultation and friendly advice. Why Kyox Locksmiths of Leeds? That is because we are commonly regarded by many in Leeds as trusted locksmith service providers with the years of experience for your instant and personal locksmithing gratification.
Home Security
Property protection and personal safeties are the top priority for everyone and the government as well. Our experts talk about which model of locks should be preferred, how to increase the door resistance to break-ins and how to protect your apartment from unauthorized access, and the installation of a high-quality front door with the lock or several locks from a trusted manufacturer. The robbers' priority is getting into and out of the house as soon as possible with no sound and not being caught. They are well-trained and already know all possible places you could hide belongings or jewellery. Nevertheless, the main obstacle they still can't jump over remains time. So, they grab only those things that easily go into their hands. Regular locks and bolts, lights and alarms can become an extremely powerful deterrent or, at least, can slow them down a bit. Thieves are likely to go around if they see dogs, especially if the last are aggressive.
Professional Locksmiths Leeds
We, the team of Kyox Locksmiths of Leeds can suggest a metric tonne of ideas. For example, you should think about using presence simulation when you are out or install motion sensors and/or surveillance cameras, as life in Leeds can be horrifically treacherous at the best of times. So, we would strongly recommend that you take the aforementioned measures immediately. As for the locks for front or back doors, think about those that are designed for external use and can withstand all kinds of weather such as wind, sun, rain, drizzle, fog, blusters and "tornados". We are continuously improving our professional capacity and also tirelessly becoming expert in all kinds of locksmith services: lock replacement, lock repair, lock snapping, window locks repair and lock fitting to boot. Constant trainings our technicians have, allow to stay up to date to the latest innovations. As a close-knit team of truly devoted professionals, we are always particularly courteous, coming to service you and make sure we clean up all of our mess when we finish, whether in broad daylight or during the night.
Home Lock Installation
If you are indeed in need of absolutely any kind of locksmith lock services you can call us, Kyox Locksmiths of Leeds! We are available for phone call contact on our phone line at 0113 322 9285 anytime. However, when it comes to choosing the right locks for your home door can be an extremely arduous and convoluted process and one that requires an immense amount of time and deliberation as well as emotional upheaval. The criminal elements will attempt to "snap" locks. We are happy to tell you that we are licensed and bonded to sell you the very latest and best anti-snap locks that are currently available in the United Kingdom and our professional locksmith will joyously install them all over your house, apartment or garage. Let's look at the basic steps for your door and locks to prevent burglary. Locks. If you still have an old and light lock, change it in the favour of modern models. Padlocks, rim locks and simple 1-level locks are cracked in 3 minutes with only a screwdriver. Modern locks use a system of 3-5 hidden locking bars locking in different directions. It makes the lock not so easy to crack. Magnetic locks are also common. Breaking them without special training and additional equipment is difficult enough. Though, they're worth their price. Latches. Very universal way of protection if someone is at home - inner latches. It cannot be cracked due to the inability to reach it from the outside. Do not neglect this simple method of protection. Doors. When installing doors, think of wooden, metal sheathed. They are both durable and heat resistant. Before purchase, you have all the rights to demand the warranty and certificate for doors and locks. Metal steel "armoured" doors should be of high-carbon alloy, but not like a thin can.
Professional Consultation
Are you thinking about what sort of professional security is available in the market today that could hopefully be right for you and your very specific needs such as your location, and climate in conjunction with the level of protection deemed necessary on account of the crime levels in your neighbourhood? You can always seek the advice of our experienced and seasoned locksmiths in Leeds. Call us for a free consultation over the phone 0113 322 9285 or you could also ask us to arrange for a special free visit whereupon we will give you a professional consultation, home security check or a full onsite inspection.